12
Tight Hamstrings And Lower Back Pain – Is There A Correlation?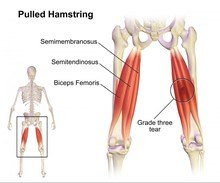 Did you ever think that your hamstrings were causing you to have that agonizing lower back pain you constantly feel like nagging about? And did you ever think a bad lower back can cause your hamstrings to hurt? Well you know what, they can be!
In a minute here, you'll want to read on and find out about this statement:
how having weak hamstrings can possible affect your lumbar spine.
But first things first…
To get you thinking a bit, I want you to get the ball rolling with extreme momentum, and have a clearer understanding on whether hamstrings are shout at for your lower back pain
Let's take the example of an ice cream bar.
ex: There are two ice cream sticks on the left and right most outer ends supporting the ice cream bar. The sticks are the hamstring, and the delicious ice am bar is your upper torso and lower body. And get this…
If one of the bottom ends of that stick bends and breaks apart(like it usually does, C'mon admit it, we've all been there). It'll cause:
Less support
Less resistance
Weight imbalance
Therefore, the bar will come falling back on the sticks. That's where the disaster begins.your muscles, joints, and ligaments can no longer support you. That's what I call an avalanche of tight hamstrings and lower back pain.
In this article I will be walking you through:
What are the hamstrings
What happens when your hamstrings get tight
How to test for tight hamstrings
How your hamstrings need to work
What's A Hamstring? Is It Obvious?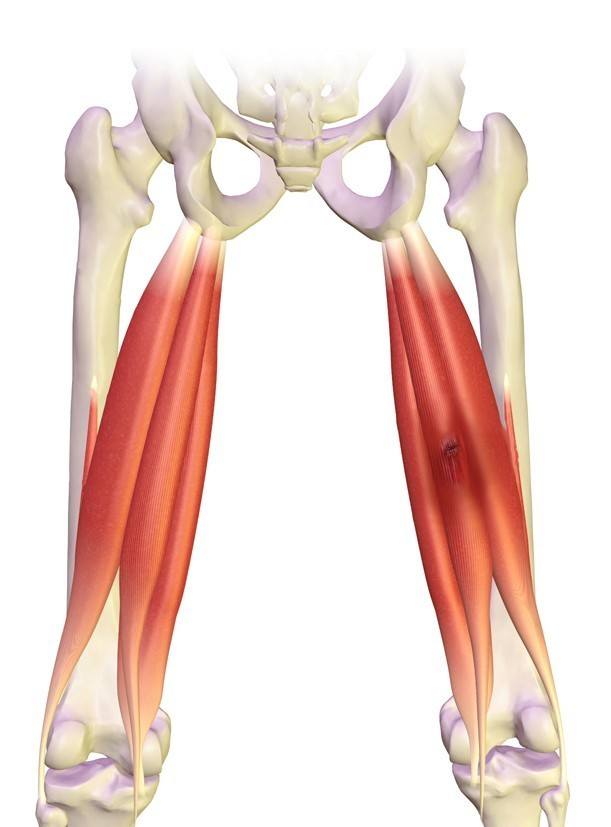 To understand how your hamstrings can be causing your lower back pain, we must do two things:
Look to see the area they are in
How they are attached
I want you to find this next sentence seriously. Take a look under your glute(butt). Literally. The portion under your butt and runs to the back of your knee is where the hamstring is located. BINGO!
Your hamstrings are made up of three different muscles:
… And no, these are not dinosaurs! Lol.
BIG words, but here is how I can best define them for you:
All 3 originate from your sitting bones in your hips. The bicep fimoris differs in that it has two heads, and the others come from the back of the thigh-bone.
Have you ever wondered what happens to the muscles as they contract and get tight?
What Happens When Your "Hammy's" Are Tight?
We're getting warmer to revealing the big truth.
Tight hamstrings will pull on a muscle called the ischial tuberosities, an area of your pubis bone.
When it gets pulled in ward, your pelvis gets pushed backwards(going into posterior pelvic tilt mode). At this moment in time, your vertebrae in your lower back is brought flexed forward. What does this all mean? Possible trouble lies ahead…
So when your hamstrings become tight and you get a bend forward flexion has to come from your lumbar spine. This is not ideal! Guess what gets it the worst? Your ligaments around your vertebrae! and this can make a bulging disc far worse. Yikes!
But I was taught the ways…
To resolve that, the key is to keep your hamstrings lengthened at all times so you can move properly.
I Call Upon The "Hamstring Test", Get Your Thinking Cap On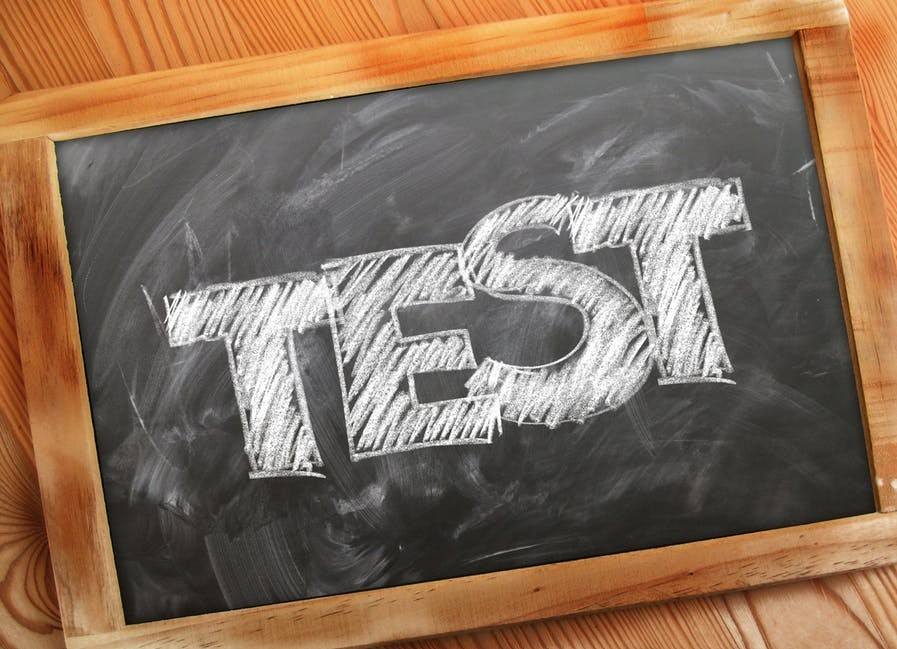 Tight hamstrings back pain as I like to refer to has pushed you back enough, it's time to start pushing back against it, but first….
Great, you have the information about what hamstrings are, and what happens when they get tight, but how do you know for sure your are tight?… By physically checking.
Right from the gecko, you'll know your hamstring are going to be tight if you're always active, and constantly are listening to your body. Here is the not so secret test, ready?
Stand up
Bring your feet in together, and stay straight
With both of your hands try to reach down. D

oing

it slowly.
Did you touch your toes? Wait Wait..Don't answer that before me…
I can actually answer that for you. It's a definite no.! Some magic? Not exactly. You came here to find out if weak hamstrings cause your lower back pain and even the slightest amount of pain is enough to keep you away from your 10 toes.
If you felt pain in the backs of your thighs, that's affirmative, tight hamstrings.
How You Can Make The Troubles Disappear
If sitting can make your hamstrings worse off, what opposite of that can make it better?
You guessed it, standing up. When your hamstrings are relaxed, it will allow for your pelvis to tilt forward. Your spine follows that extension accordingly, and in result it will:
Take pressure off your disk
Take pressure off your ligaments
Did you know you had two great options to correct your hamstring issues? See below.
The

Chiropractor

. Your

chiropractor

can help lengthen your hamstrings. Talk to him/her if you need to.
Yourself. You can begin with some simple hamstring exercises right now.
Keep in mind that your body is a MECHA MACHINE.
Something about that picture above tells me you don't have tubes, and bells and whistles, but it does have moving parts. And if one of these parts happens to break down on you, the rest will have to keep moving like a pack of soldiers behind enemy lines,and carry on the extra weight. Pretty soon that will lead to aches and pains, and you know, there is no time for that!

This Is Not The End, But You CAN Count On It To Be The Beginning
---
You can do it! Your hamstrings will get better with the efforts you make.
The evidence backs up that your hamstrings can be at fault for causing you lower back pain. The three HUGE muscle groups play a pivotal role in keeping your ligaments stretched out and in shape.
What happens when you don't take care of your hamstrings? Your muscles get weak, and they shorten, causing your pelvis and hips to lock and move forward, causing that forward motion we call posterior tilt.
Ready, set, action…lets run a test. By doing a test with the bend over and touch your toe stretch you can verify if your hamstrings are indeed tight. If they are you know its time for a fix.
How you can make it work is by taking a couple actions. Visiting the chiropractor, and seeing the reflection in you(yourself). You can engage in exercise to strengthen the muscles. It only takes a couple minutes of your day to do so.
I would appreciate it If I could get feedback from you on how I did today. That would be awesome!
The Remove Back Pain System
To Get Over your tight Hamstrings you'll need the right stretches, and you can rest easy knowing that they are in this hamstring stretching article